Tile Installation In The Greater Boston Area
Before your tile installation:
Prior to installation day, be sure to have all of your furniture removed from the areas in question. Doing so will help speed up the process. Please also make sure that children and pets have vacated the area for their own safety. Last-minute questions can and will be answered as needed. 
You may also want to handle any specific subfloor questions at this time.  Hinged door discussions should be addressed as well. Doors can be removed as needed, but this may come at an additional charge. 
Plan on the installation process taking several hours.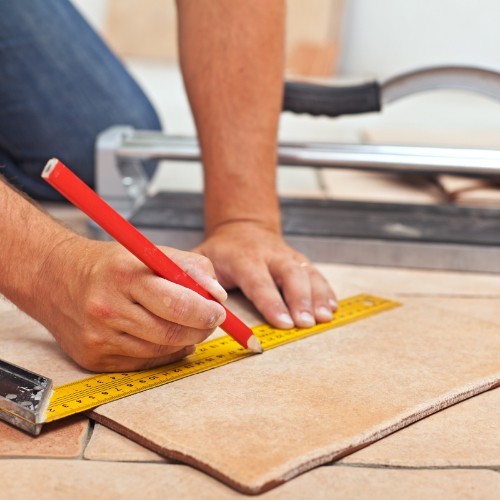 During & After Tile Installation
During Installation:
Once all preparation has been completed and a plan is in place, the installation will begin. During this time, please plan to vacate the area so that our team can work efficiently. Installation times may vary but plan on the process taking several hours. Your installation crew will be communicative throughout the entire process. Depending on the size and scope of the tile installation things may vary. 
After Installation:
Once installation is finished, you may need to stay off your new tile floors for 24 hours. You may also want to open a window or run a fan to help remove smells associated with installation. If you have questions post-installation, feel free to contact your friends at AJ Rose. 
Tile Care & Maintenance
Tile is a low-maintenance flooring option, but some basic care is needed to ensure that it looks great and functions well. Learn more here.