Laminate Installation In The Greater Boston Area
Understanding the basics of installation will increase your knowledge of the process, and enhance your confidence in the installers. Here are a few of the basics of laminate floor installation:
Installed using a "floating floor system"
Padded underlayment sits between the subfloor and the planks or tiles
Planks or tiles sit on the underlayment, not anchored to the subfloor, and are connected to form a "one-piece" floating floor
Installation can produce a hollow sound, reduced with a quality underlayment
The floor will have a slight give underfoot, for more comfort
Slight ridging or peaking where planks or tiles are joined can occur
Glueless installations lock together without adhesive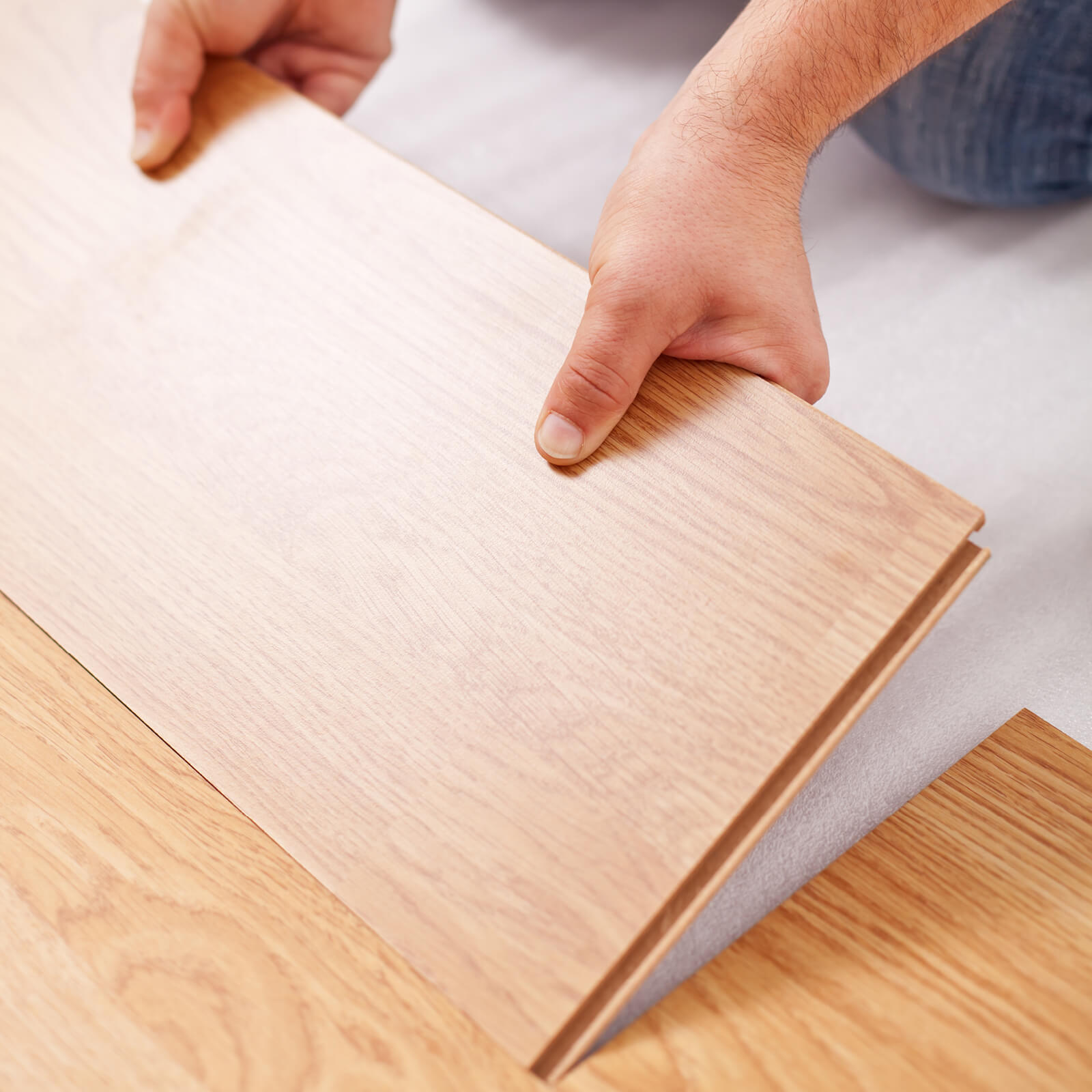 Before, During, And After Laminate Installation Day
Before installation day:
Relocate furniture
Empty china cabinets and closets
Consider removal and disposal of old floorcovering
Remove it yourself and leave it 1 day before installing
For carpet, leave tack strips and pull out staples
Installation day
Be home and available
Be prepared for questions
Presence insures the right wood is installed in the right areas
The exact time of arrival cannot be guaranteed, only a time frame
Safety
Installers use tools and techniques that can be hazardous
Make sure that children and pets are out of the work area
Follow through with a walk-through
Prior to completion- walk through to ask questions and be clear on any final details
After installation day
Establish good ventilation for 48 to 72 hours
Be prepared
Laminate Care & Maintenance
Follow our laminate care & maintenance guide to ensure that your flooring always looks its best. Learn more here!