Daily Laminate Care
For homeowners looking to install beautiful new laminate flooring, you're in luck because laminate is a low-maintenance flooring option. Simply by remaining diligent with your sweeping and cleaning up messes and spills in a timely manner, you can help to guarantee that your laminate flooring withstands the test of time.
The most simple way to maintain your laminate floors is to invest in a high-quality broom and put it to use on a daily, or semi-regular basis. More on that later.  
For more specific laminate maintenance tips and tricks, consult our bulleted list below.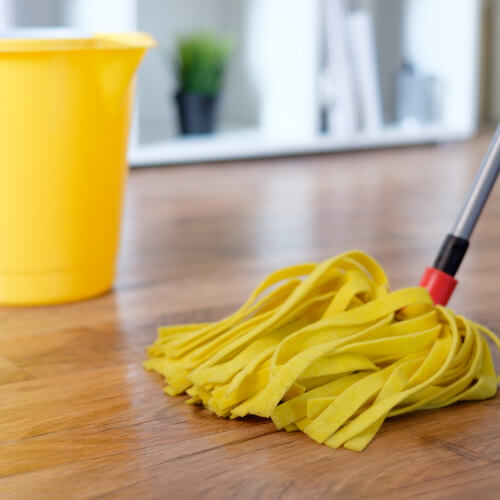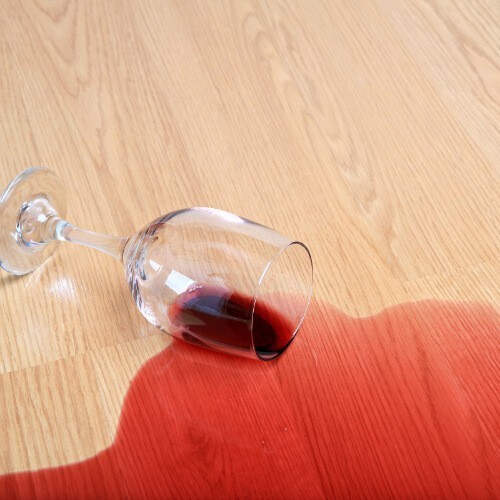 Basic Laminate Maintenance & Stain Guide
Place doormats or walk-off mats at each entryway to collect excessive moisture and dirt
Sweep, dust-mop, or vacuum (without a beater bar) your floor to remove loose dirt and grit
Periodically use a damp mop to restore your floor's shine
Purchase a laminate cleaner specifically made by the manufacturer for your particular floor
After damp mopping, use a clean, dry cloth to soak up excess moisture
Use floor protectors on the bottom of your furniture and when moving furniture, lift rather than drag it across your floor
Never use abrasive cleaners, steel wool, or scouring powder
Never use soap-based detergents or "mop and shine" products
Never flood your laminate floor with water or cleaners
Never attempt to sand or refinish your laminate floor